NZ's Largest Manufacturer of
Effluent Irrigation Products
Ecostream Irrigation is a Hamilton based company specialising in the design and manufacture of high quality farm dairy effluent products which are sold throughout New Zealand and Internationally.

Most of our comprehensive range of products are designed and manufactured by Ecostream Irrigation and have been accepted as the industry standard.  Many have also won prestigious NZ National Fieldays Society Inc. Awards for which we are extremely proud.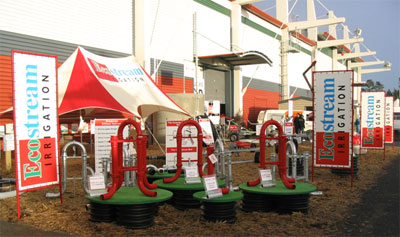 During the decade since our business was established, hundreds of systems have been designed and installed throughout the country.
Ecostream products deliver innovation, superior performance, reliability, value for money and enable farmers to get the best value from their effluent.
This comprehensive, easy to follow website is to help you understand our products, their features, benefits and uses.  We trust that the information it contains will assist you with your planning, design and product selection and will also serve as a reference point for the future.  We look forward to assisting you in any way we can.